This series began in November with Logging Off Facebook: What Comes Next?
The 2nd event will be March 4th online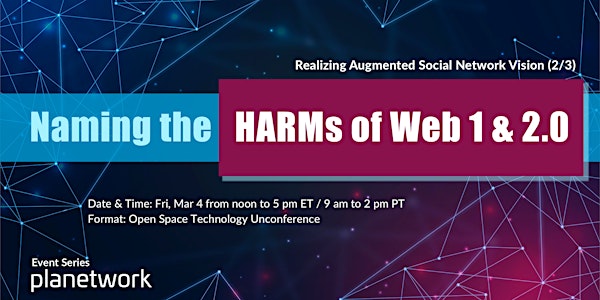 Both events are going to be Open Space Technology for three sessions. We will co-create the agenda the opening hour.
The 3rd Event will be April 1 online.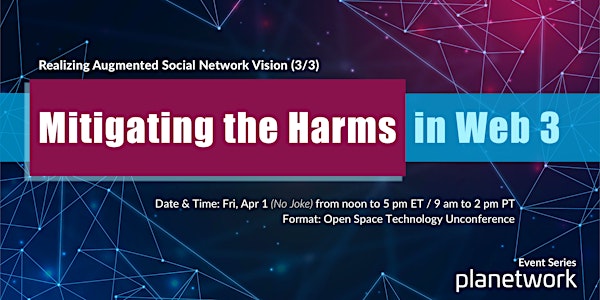 Building on the previous one we will consider how to mitigate harms as we enter into Web 3.